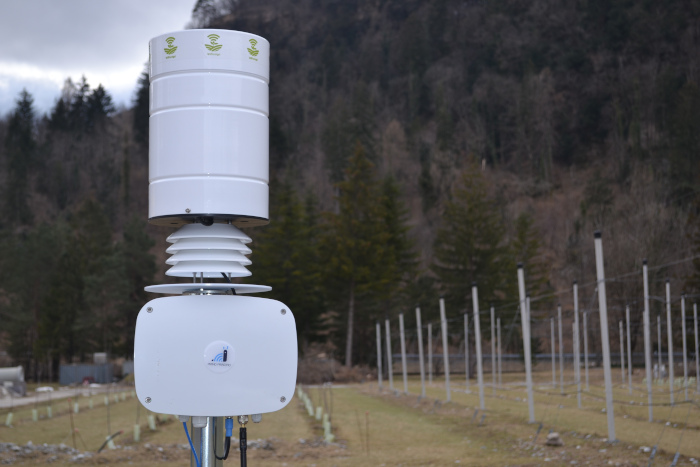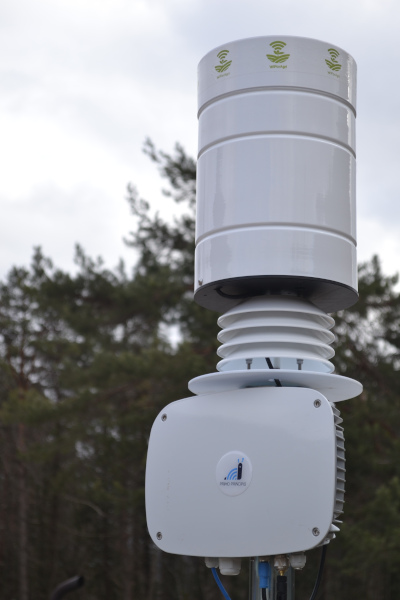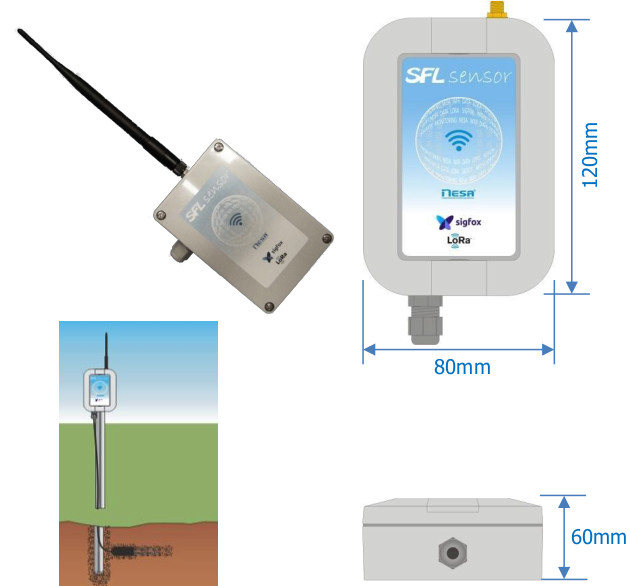 No maintenance
Quido is a superior quality product designed to last over time. Metal structure and components and certified sensors. Its battery can last up to 3 years without any recharging or replacement.
Wireless and without solar panel
Through the latest generation of wireless protocols with low energy consumption, the measured data are transmitted every 15 minutes without any battery recharging system.
Simple to install
The station is supplied with a self-stabilized stainless steel pole for quick attachment and release and can be installed in 10 minutes (only 3 nuts to be screwed!) checking the positioning with the integrated spirit level.
Capillary and customized sensors
quido includes the following sensors: air temperature and humidity, rain gauge and leaf wetness. Additional customized sensors can be installed anywhere (even at a great distance!) as small satellite modules, wireless and battery-powered.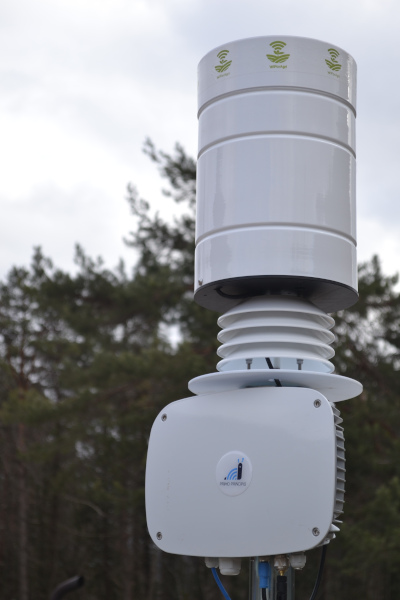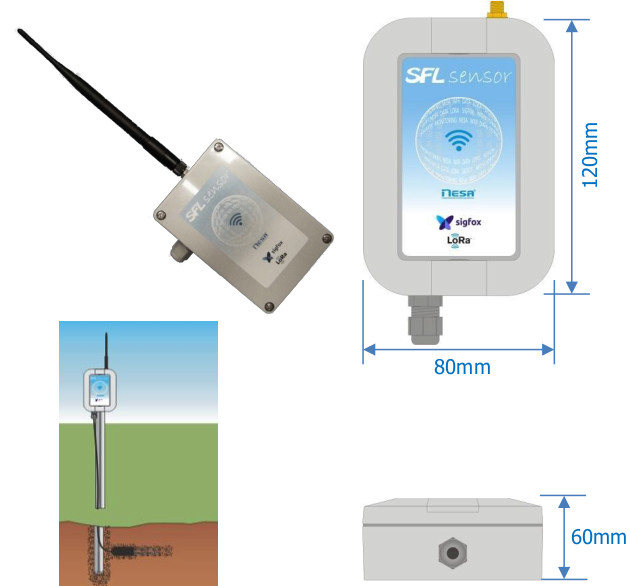 Contact us
to evaluate a purchase/rental of turnkey measuring stations for your company, contact us here!
We check the coverage
Our technicians will check the coverage in your area of ​​interest and our agronomists will support you to find the optimal positioning of the measurement sensors.
Install your station
The station is monobloc and self-installing: just tighten 3 simple nuts on a self-stabilized pole included in the supply. If necessary we will give you telephone support for installation, first start-up and testing.
Get instant access to data and services via the web
The WiForAgri Web-App allows immediate visualization of data from any device connected to the Internet (smartphone, tablet or PC) without the need for any installation or update. All you need to do is request the access credentials for you and your collaborators.
Turn information into value
All new customers are trained with expert technicians who will quickly teach you how to use all the web services, from simple data consultation to the use of the campaign diary and the interpretation of the DSS forecast models. Our training is continuous! We support you over time to train DSS models to your specific reality year after year. After 2 years of coaching you will become an expert user. In any case, our technicians are available with an assistance service via e-mail, chat and telephone.